The Byron H. Chesbro M.D. Scholarship fund was established in 2019 in partnership with the Rio Grande Cancer Foundation, CIMA Hospice and Texas Oncology to honor the memory of El Paso, Texas oncologist Byron L. Chesbro.
Scholarship Description:
The scholarship program seeks to advance the pursuit of oncology and palliative related professions and contribute to the health of the community by
Providing financial assistance to qualified students currently enrolled in a community college, baccalaureate or advanced degree nursing, social work or medical program in El Paso, Texas
Encouraging and providing for continuing diversity within the oncology and palliative care profession,
Aiding and supporting clinics, seminars, workshops, and institute programs for professional nurses, other health workers, and members of the public,
Encouraging recruitment of qualified persons into the nursing profession and / or
Supporting oncology related students who may have a financial need.
Scholarship Criteria:
Winners of the Byron H. Chesbro M.D.Scholarship Program demonstrate a strong motivation to pursue a health care career, academic excellence, a dedication to community service and a need for financial support of their education. The program is open to higher education students entering their junior and senior years of full-time undergraduate study, post-graduate study, oncology or palliative care fellowships and ongoing educational support for professionals actively engaged in the field of oncology or palliative care.
Higher Education:
Qualified applicants must be currently enrolled full-time in an accredited academic institution and have a minimum GPA of 3.0 on a 4.0 scale. Applicants must be pursuing an undergraduate or graduate degree in a health-related field at a Texas school system/University and be a U.S. citizen or have permanent U.S. residency, and desire a qualifying primary health care profession. Priority consideration will be given to applicants who live or work in El Paso County, Texas.
Continuing Education for Professionals:
The scholarship also includes ongoing continuing education for oncology professionals who are currently employed in oncology or palliative care. Applicants must include a letter of support from their employer stating the employee will receive support I the form of time off, supporting funding (if available) and the support to use the new knowledge in their work environment.
Award:
The minimum amount of each scholarship is $1,000.Application for scholarships are accepted year-round, but are funded annually by August 20th of each calendar year.
Recipients will be selected by the Scholarship Committee. Scholarships will be awarded based on academic performance; demonstrated leadership; advocacy; inspiration; goals; work, school, and community involvement; professional activities.
The Byron Chesbro Fund awards scholarships annually to qualified students who meet the eligibility requirements as outlined below. The minimum amount of each scholarship is $1,000.
Scholarships funds may be used in support of pursuit of a credited degree as well as ongoing continuing education related to the oncology field.
Application Deadline and Scholarship Award Dates.
Application is open throughout the year and scholarship award announcements will be made in January and August of each calendar year. Scholarship funds will be awarded immediately upon notification.

Materials must be postmarked by July 31, 2022 and scholarship award announcements will be made by August of each calendar year. Scholarship funds will be awarded immediately upon notification.
It is expected the recipient will be available for press and photo opportunities and allow the release of their name and award on the Foundation's website.
Eligibility
All applicants must be Texas residents or enrolled in an oncology related program located within the state of Texas; priority will be given to applicants who live in El Paso County, Texas.
GPA for pre-requisite ad completed courses must be at least 3.0 on a 4.0 scale
Required Materials
It is the responsibility of the applicant to make certain a complete application including recommendations and transcripts is submitted by the deadlines. Incomplete applications will not be considered. All information will be held in strict confidence.
2 letters of recommendation to include
In what context do you know the applicant and for how long have you known the applicant?
How does the applicant meet the scholarship criteria of academic performance, advocacy, inspiration and goals within work, school and/or community?
What do you see as the applicant's commitment to a professional career in the oncology field?
Additional Information
To give the scholarship committee a picture of your abilities in and commitment to the oncology field, please address each of the criteria below, using no more than a total of 750 words.
Leadership

Describe leadership roles you have held and anticipate how those activities have helped to prepare you for your current career path.

Advocacy

Provide an example of when you demonstrated advocacy in leading change or influencing an important cause, proposal or issue.Include an overview of that advocacy, your role, the outcomes and barriers to success and lessons learned.

Inspiration and goals

What inspires you to pursue a goal in the oncology field and your current career path? Briefly describe your short and long-term goals for your career.

Work/volunteer experience

Describe your work and/or volunteer experience and how these experiences will influence your oncology career.

Include anything else you may wish the committee to know about you.
If this is support for continuing education, please address how the course will impact your ability to deliver quality care in the field.
---
Dr. Byron H. Chesbro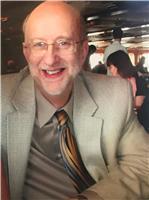 Dr. Chesbro was board certified in medical oncology and internal medicine. He faithfully served his patients in the El Paso area for more than 37 years. He was medical director of oncology services at Sierra Hospital and chief of staff at Providence Hospital. Dr. Chesbro was Medical Director for hospice services for over a decade. At the time of his death, he was serving as Medical Director for CIMA Hospice.
He was a past president of the El Paso Metro Unit of the American Cancer Society and a founding member of the Texas Society of Clinical Oncology. Dr. Chesbro served on the Quality Oversight Committee of Texas Oncology and as co-chair of the Western Regional Oncology conference.
Dr. Chesbro received his medical degree from the State University of New York, Upstate Medical Center. He completed his internship and residency at the Medical College of Ohio and completed his oncology training as a clinical associate at the National Cancer Institute in Bethesda, MD.
Dr. Chesbro will be remembered for his personal warmth and compassion for his patients, as well as his professional integrity and commitment to find a cure for cancer.