---
Byron Chesbro Scholarship Fund Application
The Byron Chesbro Fund awards scholarships annually to qualified students who meet the eligibility requirements as outlined below. The minimum amount of each scholarship is $1,000.
Scholarships funds may be used in support of pursuit of a credited degree as well as ongoing continuing education related to the oncology field.
Application Deadline and Scholarship Award Dates
Materials must be postmarked by July 15th and scholarship award announcements will be made by August 15th of each calendar year. Scholarship funds will be awarded immediately upon notification.
It is expected the recipient will be available for press and photo opportunities and allow the release of their name and award on the Foundation's website.
Eligibility
All applicants must be Texas residents or enrolled in an oncology related program located within the state of Texas; priority will be given to applicants who live in El Paso County, Texas.
GPA for pre-requisite ad completed courses must be at least 3.0 on a 4.0 scale
Required Materials
It is the responsibility of the applicant to make certain a complete application including recommendations and transcripts is submitted by the deadlines. Incomplete applications will not be considered. All information will be held in strict confidence.
2 letters of recommendation to include
In what context do you know the applicant and for how long have you known the applicant?
How does the applicant meet the scholarship criteria of academic performance, advocacy, inspiration and goals within work, school and/or community?
What do you see as the applicant's commitment to a professional career in the oncology field?
Additional Information
To give the scholarship committee a picture of your abilities in and commitment to the oncology field, please address each of the criteria below, using no more than a total of 750 words.
Leadership

Describe leadership roles you have held and anticipate how those activities have helped to prepare you for your current career path.

Advocacy

Provide an example of when you demonstrated advocacy in leading change or influencing an important cause, proposal or issue.Include an overview of that advocacy, your role, the outcomes and barriers to success and lessons learned.

Inspiration and goals

What inspires you to pursue a goal in the oncology field and your current career path? Briefly describe your short and long-term goals for your career.

Work/volunteer experience

Describe your work and/or volunteer experience and how these experiences will influence your oncology career.

Include anything else you may wish the committee to know about you.
If this is support for continuing education, please address how the course will impact your ability to deliver quality care in the field.
---
Dr. Byron H. Chesbro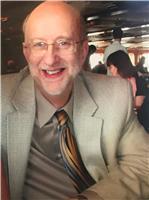 Dr. Chesbro was board certified in medical oncology and internal medicine. He faithfully served his patients in the El Paso area for more than 37 years. He was medical director of oncology services at Sierra Hospital and chief of staff at Providence Hospital. Dr. Chesbro was Medical Director for hospice services for over a decade. At the time of his death, he was serving as Medical Director for CIMA Hospice.
He was a past president of the El Paso Metro Unit of the American Cancer Society and a founding member of the Texas Society of Clinical Oncology. Dr. Chesbro served on the Quality Oversight Committee of Texas Oncology and as co-chair of the Western Regional Oncology conference.
Dr. Chesbro received his medical degree from the State University of New York, Upstate Medical Center. He completed his internship and residency at the Medical College of Ohio and completed his oncology training as a clinical associate at the National Cancer Institute in Bethesda, MD.
Dr. Chesbro will be remembered for his personal warmth and compassion for his patients, as well as his professional integrity and commitment to find a cure for cancer.