It's always better to give than to receive. With a little effort, you can fill someone else's holidays with love and beauty by sharing the most priceless gift of all—your time. After all, togetherness reigns as what really makes this time of year so remarkable.
ITK put on its elf hats to collect a variety of creative ways to make holiday wishes come true for patients and caregivers. Be an angel for someone near and dear to make memories magical for your favorite people.
Make your list, check it twice and get them ready to relax. Celebrate the light and love. It is festivity without fuss.
Not So Silent Nights
Do they rock around the tree or prefer the sound of silver bells? Compile a CD assortment of their favorite artists' latest releases, greatest hits or holiday classics (or download their faves onto a custom disk).
Do You Hear What I Hear?
Make it live and send that serenade. March the mariachis to their front door, or send carolers, a barbershop quartet, brass trio or whatever makes them jingle.
Let It Glow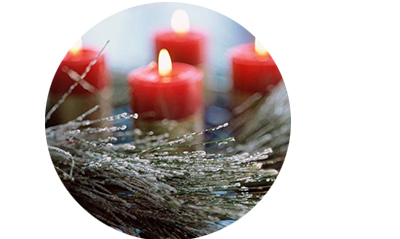 Candles in essences of pine, evergreen, cranberry, vanilla and spice fill the house with aromatic spirit. Consider including a candle warming plate—no flame worries and scents last even longer. Scented fireplace logs, colored flame pinecones and scented broomsticks, potpourri and infusers also add to the ambiance.
Savor the Season
Whip up a bunch of heat and serve meals or desserts in freezer-safe disposable containers. Recipients get evenings of homemade goodness without the trashed kitchen.
It's a Marshmallow World
Host a Sweet Treats Party with a cookie/baking exchange. Everyone brings plenty to share and copies of the recipes. Yummy!
Deck the Halls
Grab a pre-lit tree and ornaments in their favorite themes and shades and decorate it for them. Or have it delivered. When you go, don't forget cookies, nog, cider, coffee and/or cocoa with paperware in fun, disposable holiday patterns. Fast and easy with no mess. Bring extras to last.
Trek the Malls
Battling illness takes its toll on everyone. Offer to take them on a sleigh-ride to lunch and chauffeur them to the mall to help gather the goodies on their own gift lists. If they're not quite up to it, note the details and shop for them. That's generosity!
Wrap it Up, Write Away
Holiday sentiments fill mailboxes with wishes and cheer, but writing them out can be daunting. So save the season, practice your penmanship and address someone's cards. Stuff the envelopes and buy the stamps, too! If they've got packages to wrap or mail, offer an afternoon to bust your bows in pretty paper and deliver it to the post office or other destination.
Night Light
Select an assortment of outdoor lights and hang them up for the homebound. They're in every discount store, come in countless colors and will brighten hearts and abodes.
Score One for Santa
Games, crossword books and jigsaw puzzles promote creativity and fill hours with fun. From board games and cards to computer or video, there's something for every interest.
A Bit of the Bubbly
Cocktails for two, or four, or more! Bring spirits, fresh bread, a fabulous cheese and a crock of soup to make it an evening. Champagne and wine are delightful, but dietary restrictions might keep many from imbibing. Substitute a variety of sparkling ciders and sodas and don't forget flavored coffees and cocoas with mini-marshmallows and stir-sticks.
Kreative Kris Kringles from 1 to 92
Start them on a new artistic path with a hobby kit, scrapbook set, stained glass, paints or writing journals to jot down hopes and dreams. Know a bookworm? Get them the latest edition from their favorite author or a gift certificate to a bookstore or gift shop (redeemable online to save them the trip)
Royal Treatment - Pampering for People and Their Pets
It's spa-tacular! Spend the day at the salon: manicure, pedicure and hair-to-go! Don't forget the massage. Many masseuses, hair designers and nail techs will go to homes if your recipient prefers pampering in private. Got pets? Take their Fluffy or Fido to the groomers to get their furs fluffed, too ($25-$50-plus depending on size and condition).
Santa Baby, It's Cold Outside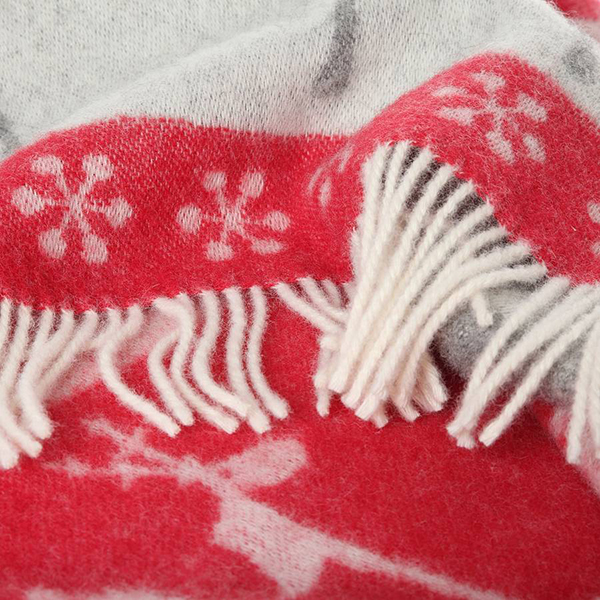 Wrap Them Up in Warmth—Velvety wraps, bed jackets, velour robes, patterned flannel pajamas with non-skid feet, fuzzy slippers, electric blanket throws or splashy lounge suits (sweats) in sharp shades keep everyone toasty.
Don We Now Our NEW Apparel
Take them to their favorite shop to pick out an all-new ensemble.
Midnight Clear
Arrange for a mass or another spiritual ceremony or gift held in their honor.
Life of the Party
That's what you're ensuring when you present them with a mammogram (or any other prevention screening) certificate for 2012. Wellness is priceless.
Grown-Up Christmas Wi$h Li$t
In these challenging economic times, many non-profits and charitable organizations struggle to maintain their programs and services. In lieu of traditional gifts, consider contributions to the Rio Grande Cancer Foundation to purchase a wig or a mastectomy garment or to provide transportation for a cancer patient.Visit www.rgcf.org to donate online.
What Are You DoingNew Year's Eve?
How 'bout a movie marathon? Rent a stack of action/adventures, chick flicks, musical classics or silent cinemas and spend the evening together in film-lover's heaven. And no hangover!